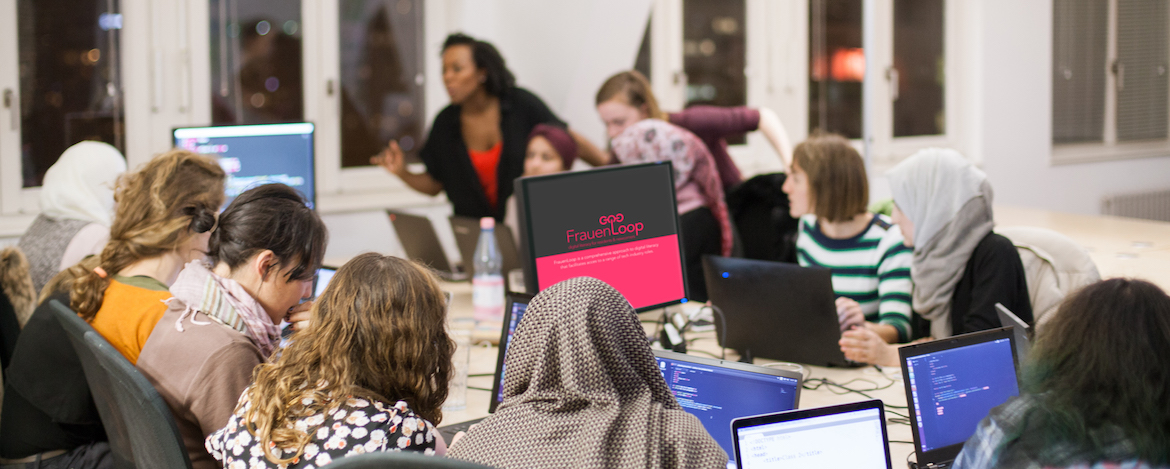 I never thought that being from another nationality would affect the life you have. It shouldn't matter. And, at FrauenLoop, it doesn't matter. In this program, you can start from the beginning and it's okay." 
It is a privilege to be here. Programming is something where you enter your code and — even if it's small — you see the result instantly. It makes me happy to do it [coding] and it gives me confidence.
I was learning all on my own for a long time, and FrauenLoop is an opportunity to be surrounded by like-minded people —even though we have different backgrounds.
I believe that women empower women. You see a good example and it empowers other women to have the confidence to stand up.
FrauenLoop is a network. It's filling a gap so that we can learn these skills, so that we can access these jobs — it should be a governmental program. I mean, I think it's ridiculous that it's not.