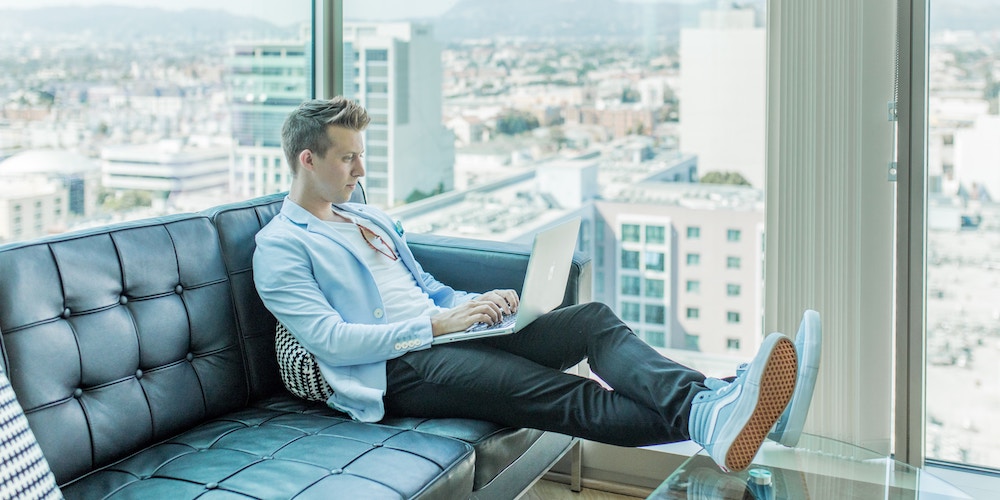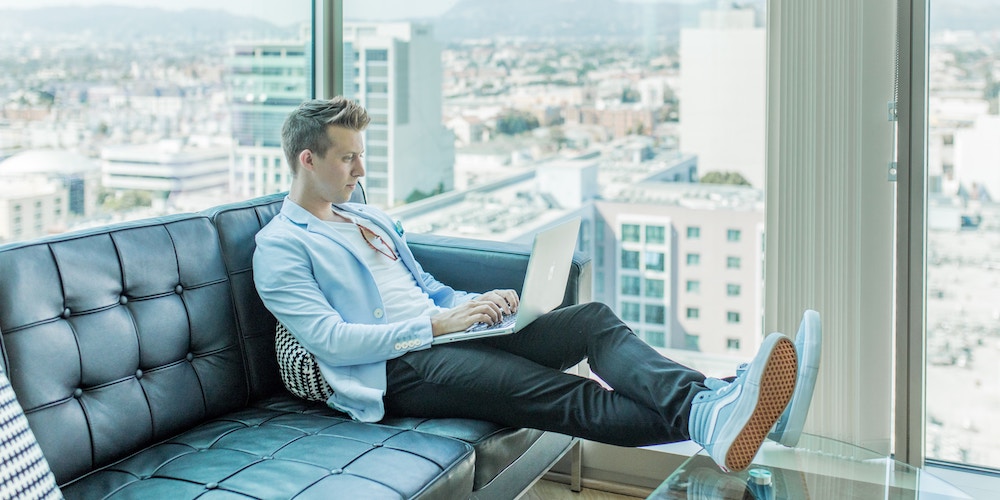 Who Wants to be an Entrepreneur?
This past weekend, at the African Food Festival in Berlin, I reconnected with an Afro-German businessman and a German businesswoman who have, for the fifth year straight, run the event with hardly any formal funding. The woman (whose children tagged along for the festival), owns a specialist catering business.The man runs a successful events agency. But during a festival panel about business, a recurring theme was that people growing up in Germany rarely hear about businesspeople who don't look like "typical" entrepreneurs.
The weekend before last, I spent a couple of hours with a Syrian experience engineer, learning about Carbon Mobile, a lightweight, sustainable, made-in-Germany mobile phone. He shared stories about business challenges, as well as about the doubt, disbelief and discouragement he's faced over the years. Eventually, French investors and later Germans (including T-Mobile) seized the opportunity to get involved in his environmentally-responsible product. His journey is full of inspiring, relatable challenges —but you rarely hear about them (or people like him) either, when entrepreneurs in Germany are discussed.
Entrepreneur Means Problem-Solver, not "Slick Guy In A Suit"
Living in startup-rich Berlin, it can appear as if great ideas, personal drive and the will to succeed in resides mostly in expensively-educated white men. Once you subtract the female marketers and PR flacks who are often presented as the start-up sector's "diversity," you might wonder when entrepreneurs who reflect a global, cosmopolitan, twenty-first-century European city will ever be successful here.
Where are the people who might identify unique business niches because they themselves are part of a niche? Or those who are able to flip traditional business concepts on their head, approaching them with more ingenuity than well-connected persons who may not have developed personal resilience? As a US-born-and-raised founder myself, I know that entrepreneurs don't need silver spoons at birth or a sugar daddy on speed-dial. They also shouldn't need to look or speak a certain way to make their passions profitable.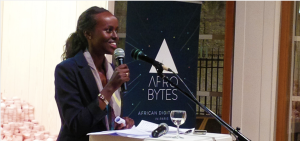 I've had years to watch entrepreneurs grow out of Turkish-Kurdish American immigrants' homes, like Chobani, and out of self-taught US hip-hop artists' sheer ambition, like Beats By Dre. For me, the 1980's Wall Street dealmaker stereotypes are just that — stereotypes. Yet, here in Germany, some investors expect women to develop fashion, beauty and menstrual products, looking to men for everything else. What are we to make of an increasingly multi-ethnic, gender-diverse society where an endless conga-line of similarly-educated and similarly-socialized white guys are the default for successful entrepreneurs?
We need to give more and better support to people with big ideas, no matter if they are tall, white, and male or if they exhibit none of those traits. 
These implicit biases deeply affect entrepreneurship in Germany. Firstly, they send a signal to more-feminine men, to visibly religious women, to anyone who is heavily-accented and to Black and brown people in general, that they will not be taken seriously as entrepreneurs if they don't fit into a mold.
But launching a business isn't a beauty contest: having an accent or a higher voice shouldn't exclude you from consideration (like having hairy legs in a swimsuit competition).
Fear of the unknown and little-understood business costs and taxes discourage entrepreneurship. So does the "soft bigotry of low expectations," or the giving of well-intentioned but "fluffy" tips to women and under-represented founders. People willing to build a business from the ground up don't need crash-courses in how to network and to bullshit like a white guy — they need to know what being an entrepreneur means for them in terms of personal and financial risk.
Setting Up A Company in Germany: Where to Start
Of the many important decisions you need to make as an entrepreneur, the first is choosing the type of business entity that is right for your project. To begin the process, here are the basics:
Germany's e.V. (or eingetragener Verein) is one favourite business entity type for associations, clubs and other business entities that are not principally set up for profitable purposes. It costs very little to register, coming in at roughly 110 EUR, but it requires seven different signatories on the owners/members paperwork. This can become a headache if communication/collaboration breaks down. Making too much profit relative to expenses is also a no-no, whether in the form of association member salaries paid or in the form of paid association dues received, since this cannot be the focus of the organization.
Next comes the UG (or Unternehmergesellschaft) which is the simplest form of a limited liability business venture. It costs between 500 and 2.500 EUR to set up, depending on how much capital you deposit at the founding. (The deposit can theoretically be as little as one Euro). This entity type allows for profit-focused activities. However, it becomes a GmbH automatically, once the total profit invested reaches 25.000 EUR. That 25.000 EUR, once deposited, functions as an escrow against future business liabilities.
This is the most basic difference between a UG and a GmbH business entity (Gesellschaft mit beschränkter Haftung), which allows for profit-centric activities. The GmbH requires a 25.000 EUR capital investment to set up, with a minimum of 12.500 EUR which must be deposited into a bank. Like the UG, a GmbH allows for the legal separation of business income from personal income, as well as for limited legal liability.
Gatekeepers and Catalysts
The key entrepreneurial problem is access: access to capital, mentorship, legal and marketing help. A lot of the entrepreneur's journey involves navigating bureaucracy — and convincing gatekeepers to let you "shoot your shot."
What is gatekeeping? If a person has a personal hook-up to lawyers, to marketing talent, and to investors, do they get excited about great ideas and whip out their contact list? Or do they limit their time and attention to graduates of their alma mater, to their social pals and to others who remind them of themselves? People who provide the former are catalysts. People who perform the latter are gatekeepers.
As a non-traditional founder in Germany, you need to connect with catalysts and to find ways around the gatekeepers. It may be worthwhile to research:
What entrepreneurial support can you access if you're not a white male German national (with potential access to government support)?
Which specific challenges to starting and scaling your business may come from you being different from the "typical" entrepreneur in your sector?
Do you know people in the business incubator or accelerator space who could help you to overcome cultural, class, and/or educational barriers to launching your business?
Overcoming adversity is in the DNA of the most successful business leaders. If there's anything that being the 'only one' in the room will teach you, it is how to listen, to learn from others, and to perform in spite of personal discomfort. 
Seek Out Entrepreneurs Who Have Overcome Similar Challenges
The start-up journey can be long and thankless, and even more so when you don't see many role models whom you relate to. It is important to keep an eye out for non-traditional entrepreneurs who demonstrate the ways that today's customers, and the businesses that serve them, are changing. Even if you don't hear much local buzz about these business vanguards, do some online digging about the progress of other non-traditional entrepreneurs, such as:
French entrepreneur Sambou Sissoko, founder of 235th Barberstreet. He loved the idea of Afro barbershops as community spaces for Black men that he didn't see in France. His franchise now has multiple branches in different French cities, and a steady stream of local and celebrity clients.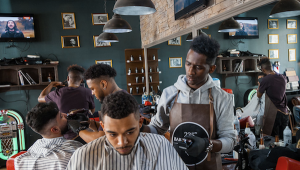 London entrepreneur Ade Hassan, founder of Nubian Skin. She created the company because she herself couldn't find "nude" coloured underwear or stockings for women of darker skin tones. (Her line of products were later chosen to outfit Beyoncés dancers on world tour).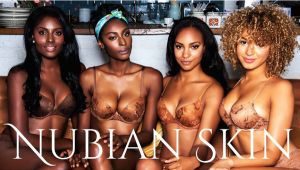 US entrepreneur Tristan Walker, founder of Bevel, which sold to Proctor & Gamble for $9 Million. He created the company because he wanted a good shave and, with his tightly-curled beard type, he couldn't get one. Traditional razors gave him ingrown hairs. So he created his own shaving system.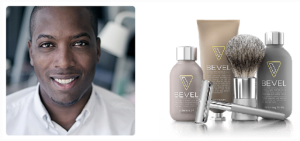 The more that people associate entrepreneurship with grit, resilience and problem-solving, the more people who may consider entrepreneurship as a realistic career option, and not just a pastime for the stereotypical rich.
The more women, working-class, Black, LGBTQ, Muslim and non-binary people in Germany — and Europe at large — who succeed in business, the easier it is for all of us to recognize who could be the next great entrepreneur. Instead of holding onto an old-fashioned (and stereotypical) idea of successful entrepreneurs in Germany, we should start to see that talent is everywhere — but opportunity is not.
Further Resources
Für Gründer — Comprehensive site with explanations and step-by-step business entity setup details (auf Deutsch)
Startup Competence Center — Simplified site in more than six languages, explaining guidelines for starting a business in Germany, depending on EU, non-EU, or Refugee status.
---
A senior digital transformation expert, Dr. Nakeema Stefflbauer has founded for-profit LLC and incorporated companies in the United States and FrauenLoop, in Germany, to train women with immigrant, resident and refugee backgrounds in 21st century technology skills. As a co-organizer of the Black in Tech Berlin community, she aims to increase the visibility, skills, and professional leverage of marginalized people in tech.